Over 35 Years of professional legal experience
An Attorney You Can Trust
Serving Gaylord MI, Otsego County and Northern Michigan with professional legal services.
Have A Knowledgable Attorney On Your Side
Never deal with difficult and confusing legal situations on your own.
Robert T Westerman II PLC, is standing by, ready to provide you with over 35 years of experience in the legal profession. When you want personal attention and dedication to your case, you will find it here.
From wills, trusts and estate law to incorporation, business and contracts, we are ready to stand with you from beginning to end.
We understand that setting up your wills and trusts can be a bit of an overwhelming experience. Whether your goals involve asset transfers to family members or charitable donations, we can help. Know that we are here to give you our complete attention and dedication to ensure that all of your needs are met.
Whether your case involves estate or trust administration or guardianship, the process can be long and complicated. When you have Attorney Robert T. Westerman II handling all the legal details, you can be assured of having a caring, competent, and effective counselor on your side.
You are busy enough without having to worry about the legal aspects of your business or corporation. Make sure everything remains running smoothly when you have Robert T Westerman II, PLC, on your team. From incorporation to employment and policy issues, Attorney Westerman has years of experience in handling the array of business necessities and pitfalls you face.
If you are buying or selling a property on your own here in Gaylord or throughout Northern Michigan, you can get great legal representation to help you through the process. Ensure your purchases are covered by talking to Robert T Westerman II. You can rely on his decades of experience with real estate law.
Dependable Legal Services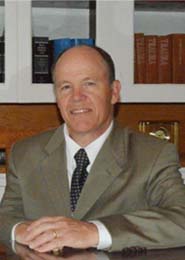 Rob Westerman graduated from Yale University in 1974 with a Bachelor of Arts Degree. He was awarded his J.D. degree from the University of Detroit School of Law in 1977. Upon graduation from law school, attorney Westerman began his career-long practice of law in Northern Michigan.
Throughout his career he has engaged in litigation in numerous State Courts, Federal Courts and Administrative Agencies. His principal areas of practice include estates and estate planning, real estate, contracts, incorporation and business law. In addition to assisting many clients, he has been involved in a large number of educational and church matters through his representation as diocesan attorney for the Diocese of Gaylord.
Attorney Westerman's professional accomplishments and integrity have been recognized by peers in his preeminent AV rating through Martindale-Hubbell. He is also a member of the Global Register's Who's Who in Executives and Professionals, and was elected as a member of the Fellows of the Michigan State Bar Foundation. He has been a registered member of the National Diocesan Attorney's Association since 1984. In 2009, Attorney Westerman was named one of the Top Lawyers in Northern Michigan.
He is a member of the Michigan Bar Association and has been active locally as a member and past president of the 46th Judicial Bar Association, and as a former board of director for Otsego Memorial Hospital and Hospice of the North, Inc. He also continues to be a member in the Kiwanis Club of Gaylord. where he served as President in 2012.
Attorney Westerman lives with his wife, Lori, in Gaylord, Michigan. They have four children and thirteen grandchildren. He has served as a soccer, baseball, softball and golf coach through the years. He is also an avid photographer and golfer. As a former Yale Whiffenpoof, he enjoys time serving as a singer and musician with his local church.